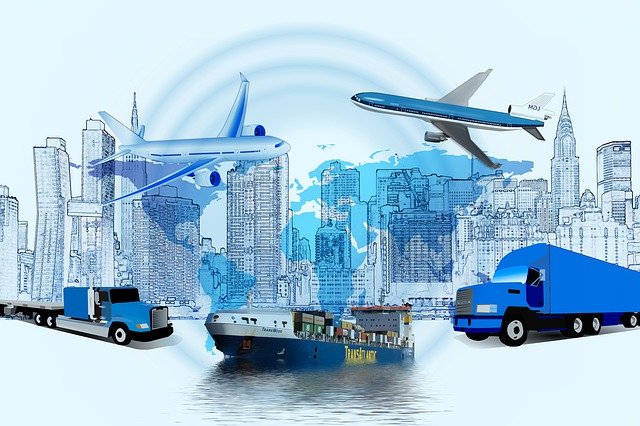 Courier to
Australia from Mumbai
Are you searching for a reliable and efficient international courier service to send your parcels from Mumbai to Australia? Look no further! We are the leading provider of courier services from Mumbai to Australia, offering a wide range of solutions to meet your shipping needs. With our extensive network, experienced team, and commitment to excellence, we ensure that your parcels are delivered safely and on time to their destinations across Australia.
Why Choose Our Courier Services to Australia from Mumbai?
Reliable Parcel Delivery: When it comes to sending your shipments to Australia, we understand the importance of reliability. Our courier service is known for its track record of dependable parcel delivery. We have established strong partnerships with reputable shipping carriers, enabling us to offer efficient and secure parcel delivery services from Mumbai to various cities in Australia, including Sydney, Melbourne, Brisbane, Perth, Adelaide, and more.
Extensive Network: Our extensive network allows us to provide comprehensive coverage for courier services to Australia from Mumbai. Whether you need to send personal packages, business shipments, or important documents, we have the capability to handle it all. With our wide reach and strategic alliances, we ensure that your parcels are delivered to even the most remote locations in Australia.
Timely Delivery: We understand the importance of timely delivery for your parcels. Our team works diligently to ensure that your parcels are picked up from Mumbai and delivered to their destinations in Australia within the specified time frame. We offer expedited shipping options for urgent deliveries, providing you with peace of mind knowing that your parcels will arrive on time.
Secure Handling: The safety of your parcels is our top priority. We take utmost care in handling your shipments to Australia, ensuring that they are protected from damage or loss during transit. Our experienced team follows industry best practices when it comes to packaging, labeling, and handling your parcels, guaranteeing that they are delivered in the same condition as when they were shipped.
Competitive Pricing: We believe in providing cost-effective solutions without compromising on quality. Our courier services to Australia from Mumbai are competitively priced, offering you great value for your money. We provide transparent pricing with no hidden charges, allowing you to plan your shipping expenses accurately. With our affordable rates, you can send your parcels to Australia without breaking the bank.
Our Range of Courier Services to Australia from Mumbai:
Personal Parcel Delivery: Whether you're sending gifts to your loved ones, personal belongings, or any other items, we offer personalized parcel delivery services to Australia. Our team understands the sentimental value of personal parcels and ensures that they are handled with care and delivered safely to their recipients.
Business Shipment Solutions: We cater to the shipping needs of businesses in Mumbai looking to send their products, samples, or important documents to Australia. Our business shipment solutions are tailored to meet the specific requirements of your industry, ensuring that your shipments reach your customers or partners in Australia efficiently and on time.
Document and Express Delivery: If you need to send important documents or require express delivery services, we've got you covered. Our courier service specializes in handling documents, including legal papers, contracts, and confidential files. With our express delivery options, your documents will be delivered to their recipients promptly, allowing you to meet deadlines and maintain efficient business operations.
E-commerce Fulfilment: If you're an e-commerce seller in Mumbai looking to expand your market to Australia, our courier service can assist you with seamless order fulfilment. We provide integrated shipping solutions that streamline the process of shipping your products to customers in Australia. From warehousing and inventory management to order processing and delivery, we handle the entire logistics chain for your e-commerce business.
Special Handling Services: We understand that certain items require special handling and care during transit. Whether you're shipping fragile items, perishable goods, or hazardous materials, we have the expertise and resources to ensure their safe delivery to Australia. Our special handling services include proper packaging, labeling, and compliance with relevant regulations to guarantee the secure transportation of sensitive or delicate items.
Customs Clearance Assistance: When shipping parcels to Australia, navigating the customs clearance process can be complex and time-consuming. However, with our expertise in international shipping, we offer comprehensive customs clearance assistance. Our knowledgeable team will guide you through the necessary documentation, customs regulations, and duties, ensuring a smooth and hassle-free clearance process for your parcels.
Real-time Tracking: We understand the importance of staying informed about the status of your shipments. With our advanced tracking systems, you can monitor the progress of your parcels in real-time. We provide tracking numbers for each shipment, enabling you to track and trace your packages from the moment they leave Mumbai until they reach their final destination in Australia. Our regular updates and notifications keep you informed every step of the way.
Customer Support: Our commitment to excellent customer service sets us apart. Our dedicated support team is available to assist you with any queries or concerns you may have regarding your courier services to Australia. Whether you need assistance with tracking, customs, or general inquiries, we are here to provide you with prompt and reliable support.
Environmentally Conscious Practices: We prioritize environmental sustainability in our courier services. We strive to minimize our carbon footprint by employing eco-friendly practices wherever possible. From optimizing delivery routes to using fuel-efficient vehicles, we are committed to reducing the environmental impact of our operations while providing efficient and reliable parcel delivery services to Australia.
Experience the Convenience and Reliability of Our Courier Services to Australia from Mumbai
When you choose our international courier services, you can expect a seamless experience from start to finish. We prioritize the safe and timely delivery of your parcels, ensuring your complete satisfaction. Whether you are an individual sending personal packages or a business shipping products to Australia, our dedicated team will go above and beyond to meet your specific requirements.
Experience the convenience, reliability, and efficiency of our courier services from Mumbai to Australia. With our extensive network, expertise in international shipping, and commitment to excellence, we are your trusted partner for all your parcel delivery needs. Trust us to handle your shipments with utmost care and professionalism, ensuring that your parcels reach their destinations in Australia securely and on time.
Contact us today to discuss your specific requirements and let us assist you in delivering your parcels from Mumbai to Australia. Trust us to provide you with reliable, efficient, and cost-effective courier services that exceed your expectations. Ship with us and experience the difference.